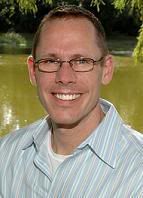 Law professor and gay activist Anthony Niedwiecki has won a seat on the Oakland Park City Commission. Garnering the most votes in his first race for public office, this also means he will become mayor. (Sun-Sentinel):
"I'm excited and humbled by it all," said Niedwiecki, 41, a law professor at Nova Southeastern University. "We ran a good campaign.

We will move forward with a new fresh voice … and will make sure that we are doing whatever we can to reach out to the residents."
Congrats, Anthony (and friend of the Blend Waymon Hudson, his domestic partner)!
(My update is that they are, in fact, married, but in FL the legal relationship is a DP. One can only hope we live to see the day when this mess is sorted out. Congrats to the happy hubbies!)
Related:

* Victory Fund endorses out City Commission candidate Anthony Niedwiecki

* Update on anti-gay message heard on Fort Lauderdale airport PA system