Which networks showed the LGBT band during the parade?
Video is up (h/t Blabbeando):
Kate and I were surfing to see which networks would broadcast the Lesbian and Gay Band Association as it passed the presidential reviewing stand. Of course CSPAN, which is commercial and commentary-free, showed its appearance.
* CNN had it up in a corner of the screen. No mention or ID when we had it on. UPDATE: CNNLive.com showed the band (Blender Linda/Orion45 sent these in):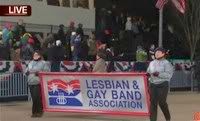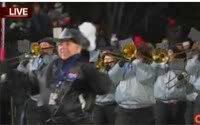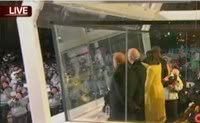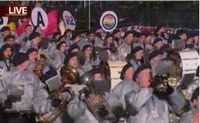 * MSNBC didn't show the band at all; it went to commercial and came back on after the band had passed

* Faux News showed the band full screen for the longest time (prominently featuring the banner identifying the band), though I didn't see anyone discuss it.
Anyone else notice if the band received coverage on other networks?