Inauguration Day open thread and links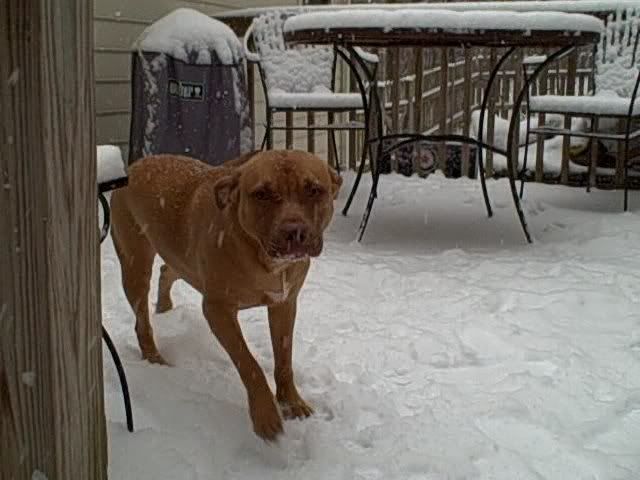 UPDATE (9:56 AM): I've put the chat box on the front page. If it doesn't work for you, then click the icon below and it will open in a separate window, where it's fine. Also, for more interactive features, go to the Pam's House Blend Chatroll page.
We have a live Hulu feed on the above page (it's on now as of 9:56) and links to other coverage so you don't have to leave the Blend if you don't want to. Multitasking is fundamental today! I also placed more coverage links below the fold.
9AM: Just talked to Mike Rogers of BlogActive and PageOneQ, who called from a taxi on his way to the mall. He said the cell phone connections are kind of sketch for his iPhone, but he will email in photos of the action today. We'll see how it goes…
Also, you'll notice in the left sidebar some livefeeds of coverage (in this case Ustream and official Senate.gov feeds).
***
Today I woke up to three inches of snow! As you know, down here in the South we don't know how to handle this sort of thing so lots of accidents have already occurred, and the likelihood of my neighborhood actually seeing a plow is about zero. Snow's still coming down. It was also Casey's first snow; she likes it (video here). Chloe stayed in bed.
What is everyone doing for the big day? * Inauguration on Hulu

* Inauguration Day 2009: Where to Watch on TV, Radio, and Online

* CNN Livestreaming

* MSNBC Live

* ABCNews

* PBS Inauguration page

* WaPo's video livestream

* Senate.gov livestream
Web 2.0

* Official Obama Inaugural Twitter page (RSS)

* Official YouTube page

* Flickr: Presidential Inaugural Committee's photostream

* Presidential Inauguration tumblelog.

* Obama Inauguration on CNN.com Live with Facebook