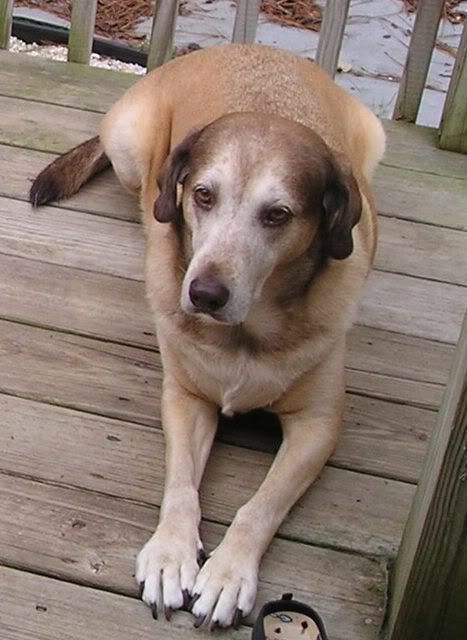 Late this afternoon, Kate and I held Bailey for the last time as she was euthanized. She was about 12 or 13 years old. It's hard to say, since she was a shelter dog I adopted back in 1999 from the Wake County Animal Shelter. They found her in a mall parking lot, someone probably dumped her there.
Our Lab mix was the sweetest thing; when Kate (and her Bichon. Chloe) came into our lives, she took on Chloe like her fluffy white pup, and helped model good household manners for her, never complaining when Chloe would sniff and paw at her to play. Bailey was an excellent watchdog, and a loving sofameister.
In the last week or so, her abdomen became very distended, and when I took her in today, X-Rays showed a large tumor in her spleen, and in her abdomen. I knew that when she started refusing food the last day or so, and hardly had the energy to get up yesterday, that we were looking at something serious. I knew at this age, it was unlikely to be a good outcome this AM when I took her in, and we didn't want to prolong her suffering. She's had a great life, and has been a wonderful companion to us.
It seems like yesterday that we had to put down Tonka, my third Rhodesian Ridgeback rescue. He was a senior dog (8 – the breed averages 10-12 years), and we had a wonderful two years with him before he headed to the Rainbow Bridge.
I want to believe that he, Bailey, Addison, and Red (the latter two were Ridgebacks) are frolicking together now, just to soothe our frayed nerves and broken hearts, if only for a moment.
A few more pix of Bailey with our other pets are below the fold.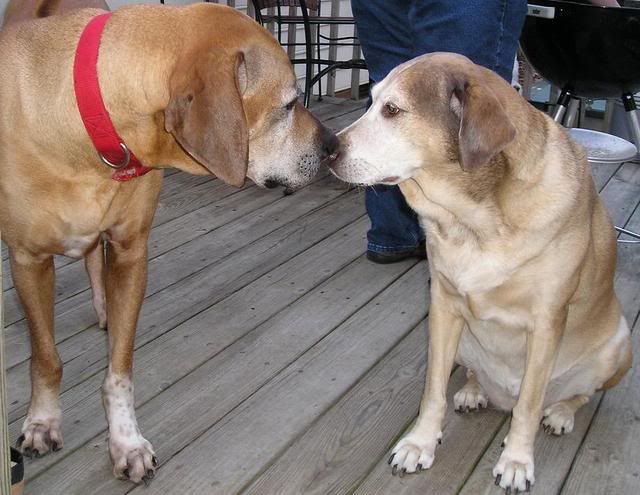 Miss Bailey with the late Tonka, 2005.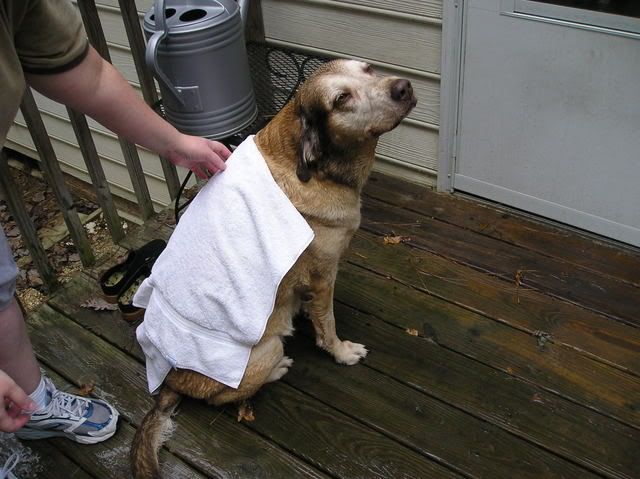 Bath day.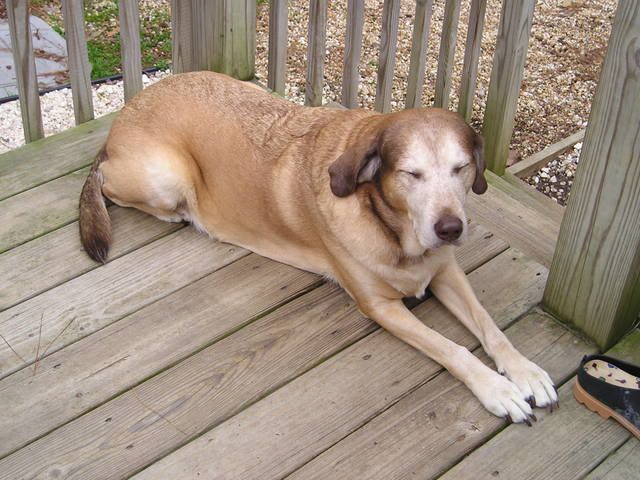 Relaxing on the deck.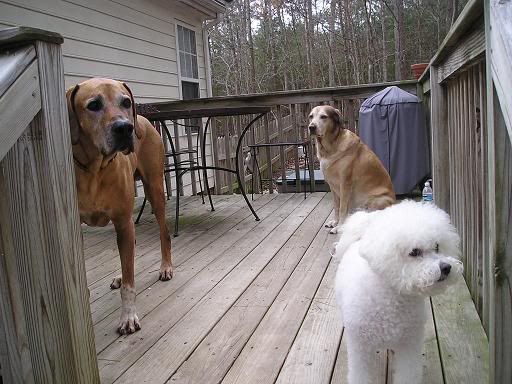 Tonka, Bailey…and Chloe, our sole dog now.
We're definitely going to bring another shelter dog into our lives soon, because it fills our heart with joy to know that there's one less unwanted canine out there. We have been going to the Durham Animal Protection Society every weekend or so to see the dogs, and to give them supplies like towels and toys. We were looking for a third dog to add to our menagerie before Bailey passed on so Chloe wouldn't have to be alone, but it wasn't in the cards. It's so hard to go to back to the shelter time and again — you want to adopt them all — but we want to make sure we find the right match for us.
It's one thing to see all the strays there, but it's heartbreaking to see dogs that have been surrendered by owners, particularly the senior dogs who are in such distress after being abandoned. I can't imagine giving my pet away — when I was flat broke and had Addison, he ate better than I did many a time; I wouldn't give him up. And what's really tragic is there are so many puppies — people, I beg you, please spay and neuter your animals. There aren't enough people to save them all. /soapbox.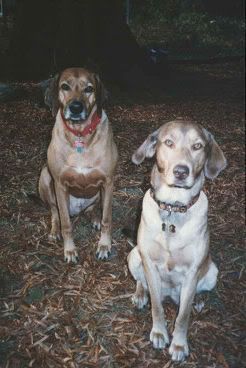 Bailey and Red, 1999.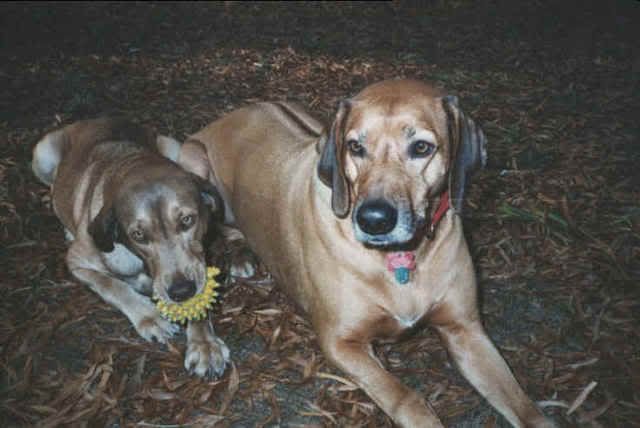 Bailey with a favorite nubbie ball, and Red.