When this post goes live, we'll be in the air on our way back to NC.
As I mentioned in my post on the fundie street preacher on the Vegas strip, Kate and I ventured out (via monorail) to the Bellagio to watch the light/water show, and I took some footage — we cheesily wave to you all, of course!

Kate enjoyed her turn with Elvis and Viva Las Vegas.
Mine is below the fold, along with pix.

And I was given a real treat with Sinatra's "Fly Me to the Moon."
A few pix: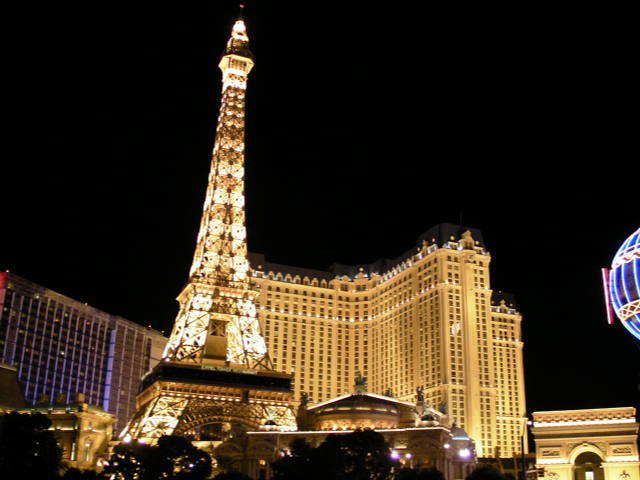 Paris Las Vegas. View from The Bellagio.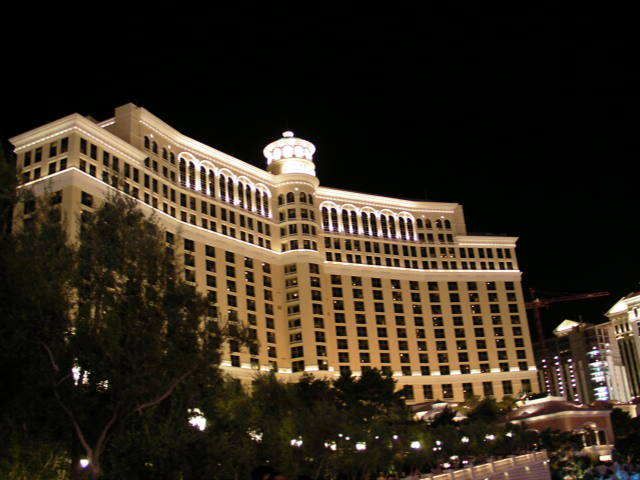 The Bellagio.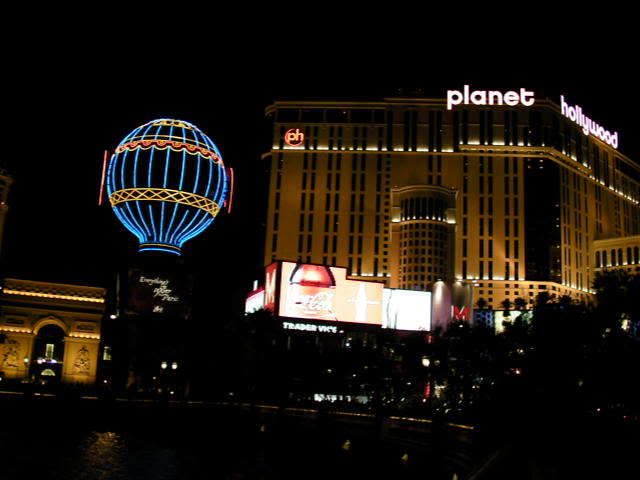 Planet Hollywood, next to Paris Las Vegas.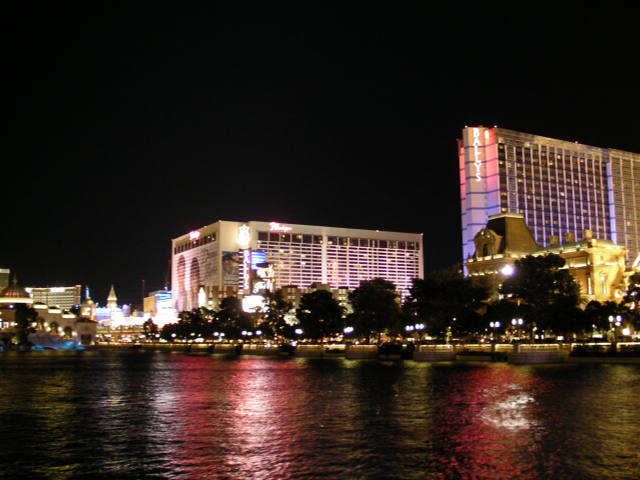 View of the Flamingo (Donny & Marie are plastered on the side!) from The Bellagio.