cross posted on Daily Kos
Let's be perfectly clear. As a person of Caribbean descent, the LAST thing I want to be in this post is condescending. I admit very upfront that I do not know much about Caribbean culture- or Jamaican culture in particular- however coming from a Guyanese family, with family members scattered throughout the Caribbean, I have a vague, but proud, connection to the region.
This connection, as I continue to discover and nurture it throughout my life, encourages me to speak out against the ills existing in my ancestral homeland. As progressives, we show our love and pride for our roots by always seeking out the better in those very things which give us meaning and comfort. As I explore the highly emotional details of rampant homophobia in Jamaica in this post, I do it out of love for the Caribbean region, which has thrived despite a history of colonialism, natural disasters, slavery and the shackles of contemporary neo-liberalism. The details of some of the more recent attacks in Jamaica are gruesome at best, too much to read at worst:
One of the most recent attacks occurred on January 29 when a group of men approached a house where four males lived in the central Jamaican town of Mandeville, and demanded that they leave the community because they were gay, according to Jamaican human rights activists who spoke with the victims.
The beginning of this account is a clear example of majoritarian tyranny in its purest form. The following account makes me angry beyond belief, and at the same time infinitely grateful to live in the time and place that I do.
Later that evening, a mob returned and surrounded the house. The four men inside called the police when they saw the crowd gathering. The mob started to attack the house, shouting and throwing bottles.
The authorities are theoretically part of an elaborate check in fair societies to keep the tyranny of majoritarian rule at bay. The signs of societal decay are most apparent when these protections are nonexistant.
Those in the house called police again and were told that the police were on the way. Approximately half an hour later, 15-20 men broke down the door and began beating and slashing the inhabitants.
The absense of protections for minority groups is not conservatism in action, it is anarchy.
Human Rights Watch, quoting local activists said that police did not arrive until a half hour after the mob had broken into the house – 90 minutes after the men first called for help.
The feeling of helplessness and isolation must have been horrifying for those men in their moment of need. In that crucial time, their community, their society, their government and their culture failed them. They were truly, in every sense of the term, alone.
I have no sweeping critique or indictment of homophobia, gender stereotypes or otherwise. I only have a strong sense of faith in the future and the inevitability of generational change and cross-cultural exchange.
The poll told us that 70% of Jamaicans opposed any civil equality for LGBT people. It also told us that 30% believe in some form of civil, cultural and political equality for LGBT people, or at least are open to form a favorable opinion.
Thirty-four percent of women would support pro-gay legislation… 20 percent of men would.
In that segment of society lies the hope for change, and as in any community, true progressives only need that small bit of hope to exist in order to commit to preserve and grow it.
One of the victims managed to flee with the mob pursuing. A Jamaican newspaper reported that blood was found at the mouth of a nearby pit, suggesting he had fallen inside or may have been killed nearby.

The police escorted the three other victims away from the scene; two of them were taken to the hospital. One of the men had his left ear severed, his arm broken in two places, and his spine reportedly damaged.

There have been no arrests.
The hope is bittersweet, since lives every day are interrupted by the societal prejudices which exist. Homophobia, gender inequality, economic injustic and global disparities are interconnected.
Those human rights activists who decry gender inequality, homophobia and other societal ills without linking them to the global disparity in wealth lack a comprehensive understanding of the issues.
Additionally, those "third world" activists whom claim that "quaint Western concepts" like womens' rights and LGBT equality must be put on hold until economic issues are addressed insult people in developing nations everywhere. People understand the basic right to human dignity. No education, wealth or status teaches such an inherent trait. Along the path of life some people are treated in ways that make them forget that basic fact of human conciousness.
Furthermore, more people than not understand women's rights or LGBT rights in their own way, not in the jargon of political or academic thought. They understand that a women working as hard as a man yes still being paid less hurts the family she is trying to support. They know that physical violence against some people somewhere makes everyone insecure everywhere. Such rights are INHERENTLY economic issues, just as basic levels of economic stability can be defended as a human right.
The tragic attacks against LGBT people in Jamaica should remind us here in the states about just how far we've come, but not to forget that in any part of the country this could still happen to one of us at any given time. We must also remember not just our solidarity with the LGBT population in Jamaica, but also our responsibility to LGBT people all over the world to push U.S. foreign policy in a way that respects all forms of human rights, including LGBT rights.
On the 5th of September in 1995, then First Lady Hillary Rodham Clinton made a speech that ranks as arguably the greatest speech of her political career:
I believe that, on the eve of a new millennium, it is time to break our silence. It is time for us to say here in Beijing, and the world to hear, that it is no longer acceptable to discuss women's rights as separate from human rights.
A decade into the new millenium, it is time once again to broaden the discussion, and proclaim in front of the world that indeed, LGBT rights can no longer be seperated from human rights. Our rights deserve worldwide recognition and our strength will be joined by the women, indigenous, economically disadvantaged and others worldwide to continue the infinite struggle for equality.
To quote on of our brightest thinkers:
The arc of the moral universe is long, but it bends toward justice.

– Dr. Martin Luther King, Jr.
From Pico in comments:
"[JFLAG- Jamaican forum for lesbians, all sexuals and gays, is] doing yeoman's work in trying to change the social atmosphere towards queer people in Jamaica… If there are people around with some spare change, I'm sure they could always use the help."
Visit J-Flag Here.
Letter to Bruce Golding, Prime Minister of Jamaica

February 27, 2008
The Most Honorable Bruce Golding

Prime Minister

Jamaica House

Kingston 6

Jamaica

Sent by facsimile

Dear Prime Minister Golding:

Letter from Bruce Golding, Prime Minister of Jamaica

Letter, February 28, 2008

We write on behalf of Human Rights Watch to express our concern that Jamaican police have again failed to protect individuals from homophobic violence and to investigate recent abuses against men suspected of being gay by members of the Jamaican community…

Human Rights Watch has documented an atmosphere of homophobic intolerance and violence in Jamaica in the past, as well as a pattern of indifference or reluctance on the part of the police to investigate such violence. This latest Incident confirms that serious gaps in protection of members of the lesbian, gay, bisexual and transgender community remain. It is also clear that the conditions for violence continue to fester. Active investigation of such violence and prosecution of the perpetrators is essential to send a message at home and to the international community that all Jamaicans are equal and enjoy equal rights.

The Jamaican Constitution recognizes the right to life as a fundamental right. Jamaica has also ratified international and regional instruments that enshrine this protection, including the International Covenant on Civil and Political Rights (ICCPR) and the American Convention on Human Rights (ACHR). In the 1994 case of Toonen v. Australia, the U.N. Human Rights Committee held that sexual orientation is a status protected from discrimination under the International Covenant on Civil and Political Rights (ICCPR).

We urge you to ensure a full and impartial investigation of this case and the disappearance of XXXXXXX, and that any persons responsible are brought to justice. We urge you to speak publicly and strongly against violence and in support of diversity and equality. We urge you as well to work closely with groups representing lesbian, gay, bisexual, and transgender people in Jamaica, both in pursuing investigations of possible homophobic violence and abuse, and in building relationships of trust with their communities.

Thank you for your attention. We look forward to your reply.

Sincerely,

Rebecca Schleifer

Advocate

HIV/AIDS and Human Rights Program

Scott Long

Director

Lesbian, Gay, Bisexual and Transgender Rights Program

Cc: Hon. Dorothy Lightbourne, Minister of Justice

R. Admiral Hardy Lewin, Commissioner of Police

Mark Shields, Deputy Commissioner of Police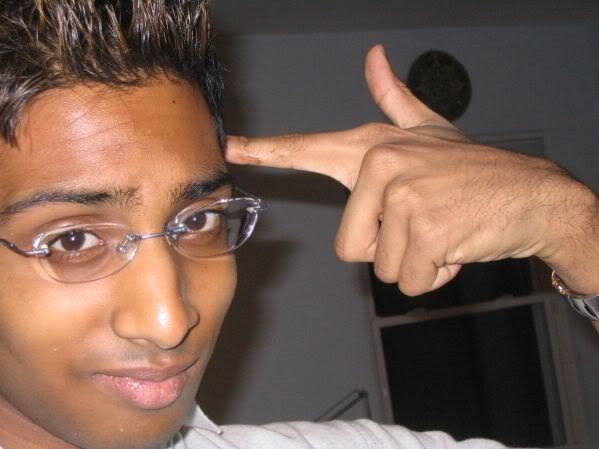 Author's Note: My name is Travis Ballie. My area of activism centers particularly around queer activism. My goal is to write diaries on DailyKos as a regular update concerning issues facing the queer community. I sincerely hope to gain a readership base of committed LGBT activists and our supporters. Such a base will only enhance DailyKos and provoke greater thought. Just as a note, I may use terms like gay, lesbian, bisexual transgender (GLBT) or queer (a substitute for GLBT).

---
Related Blend posts on Jamaica:

* A bashing in Jamaica

* Jamaican government – tourism first; violence against LGBTs A-OK

* Minister: Jamaica's homophobia is the fault of Brit slaveowners

* LGBT-affirming church in Jamaica faces violence