NGLTF executive director Matt Foreman steps down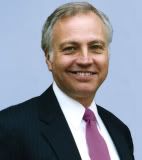 Big news in the LGBT advocacy movement just landed in the inbox. Good luck Matt. (NGLTF press release – no link yet):
Matt Foreman, executive director of the National Gay and Lesbian Task Force and a national leader in the struggle for equal rights and social justice, will step down in April to lead the Gay & Lesbian Program at the Evelyn & Walter Haas, Jr. Fund. Foreman has led the Task Force for five years and helped propel the organization to national prominence as an outspoken and unwavering advocate of lesbian, gay, bisexual and transgender (LGBT) rights.

The Haas, Jr. Fund, located in San Francisco, provides more grant support to LGBT organizations than any non-gay-identified foundation in the nation.

"We cannot adequately express our gratitude to Matt for his exceptional leadership over the last five years," said Mark Sexton, Task Force board co-chair. "During his tenure, our staff grew to 54 full-time positions and our budget more than doubled to nearly $10 million. Our programming expanded strategically, our public profile increased dramatically, we've granted nearly $5 million to state and local partners. And most importantly, the Task Force has played an essential role in building our community's grassroots strength. He has truly been an inspiration to so many who believe in equality for the full breadth of our LGBT community."

Foreman called working for the Task Force "the greatest honor of my life."
More after the jump.
"I will always love the Task Force, our work, our board, and our staff," he said. "Having served for 18 years as the executive director at three LGBT organizations, I'm incredibly privileged to be able to continue to work in and for the movement in a new role at the Haas, Jr. Fund. I have no doubt that the Task Force will continue to be the uncompromising progressive voice of the LGBT movement and to thrive and help lead our community to complete equality." Alan Acosta, Task Force board co-chair, said a national search would begin immediately to find Foreman's successor. Foreman will work with his senior executive staff in the interim to ensure a smooth transition to new leadership.

"We are blessed to have an extraordinarily strong and deep management team," Acosta said. "Working with Matt, the senior leaders of the team have built a dynamic and well-run organization that is respected inside and outside the movement. We are in great shape to keep pushing our mission of building our community's political power and continuing the outstanding successes of the Task Force over the last few years."

Acosta said the Task Force's programmatic priorities for next year include building congressional support to pass an inclusive Employment Non-Discrimination Act (ENDA) in 2009, defeating an expected anti-marriage constitutional amendment in California and launching the organization's new Academy for Leadership and Action, designed to support skills and leadership development for state and local activists.

Foreman's direct speaking style and incisive critiques have helped raise the profile of Task Force and garnered significant media attention. In speeches, panels and op-eds, he has assailed right-wing leaders for homophobic actions and opposition to LGBT rights and challenged allies to fight for LGBT equality. At the same time, he has earned a reputation of working collaboratively with other groups and led the organization in building broad coalitions. Most recently the organization's leadership was evident in its instrumental role in the formation and growth of United ENDA, a coalition of more than 350 national, state and local organizations opposing efforts to strip protections for transgender people and others from a federal nondiscrimination bill.

"Matt Foreman's leadership solidified the Task Force as a home for the entire LGBT community," said Mara Keisling, executive director of the National Center for Transgender Equality. "As LGBT people, we might not all look the same, think the same, act the same, or need the same things – but we all know the Task Force respects all of us, fights for all of us and cares about all of us in the LGBT community. I look forward to continuing to work with the Task Force that Matt has built, as it continues to fight on for uncompromised equality for all of us."

"The Task Force has been a significant partner for us in no small measure because of Matt's leadership," said H. Alexander Robinson, executive director/CEO of the National Black Justice Coalition. "The Haas, Jr. Fund will have a leader who is unwilling to compromise his principles and fully committed to inclusion. More importantly his firsthand understanding of the challenges and opportunities facing the LGBT civil rights movement and our communities will be an asset in his new role."

Roey Thorpe, former executive director of Basic Rights Oregon and current director of state services at Equality Federation said, "Matt has been in the trenches, working for change on every level from local to national and his leadership reflects that. He understands the power of grassroots organizing as few others do. What I admire most about Matt is that as a leader he never flinched, consistently bringing a clear, courageous voice for nothing short of full equality for our entire community. That's the kind of leadership our movement needs."