Brain-dead quote of the day
"Some people think [the Republican presidential race] has come down to McCain, Romney, and – just because Giuliani hasn't been beaten yet – Giuliani."

— Chris Matthews on Hardball, apparently not noticing the poor showings of Hizzoner in the GOP primaries thus far.
What Kool-Aid is he imbibing? Unlike the Giuliani campaign, which is bleating that it all starts in Florida (good luck with that!), what is the MSNBC talking head (and alleged journalist and pontificator) doing shilling that line?
Look at the facts, Chris — whenever Rudy's been on the ballot he's been smoked. (h/t Think Progress):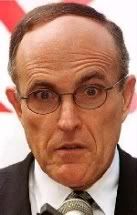 fifth in Iowa (4 percent, just above Duncan Hunter's 1%; Ron Paul bested Rudy)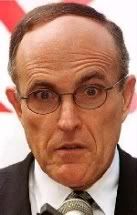 fourth in New Hampshire (9 percent, with Ron Paul at 8%)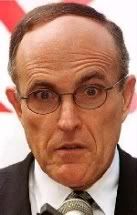 sixth in Michigan (3 percent, just above "Uncommitted")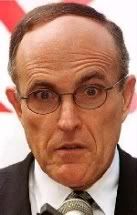 sixth in Nevada (4 percent, with "America's Mayor" sweeping up the floor with fellow cellar dwellers Tom Tancredo and Duncan Hunter)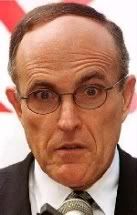 sixth in South Carolina (2 percent, Ron Paul beats him again, with Rudy only above Hunter, who finished with 0%)
UPDATE: With the latest Rasmussen poll showing Rudy's behind both Romney and McCain in Florida, it looks like the expectation that the Sunshine State is his firewall is being rapidly dialed back. (TPM):
Just how panicked is Rudy Giuliani starting to look? After initially trying to play in various other states and then pulling out in order to bet it all on Florida, he's now downplaying the need to win a primary even in Florida.

In an interview on Fox News today, Rudy was asked by Neil Cavuto if he needed to win in the Sunshine State. "I don't think any candidate ever puts himself in a corner and says, must win, have to win, must win," Rudy said.