Maine's unhinged Christian Civic League on NH's civil unions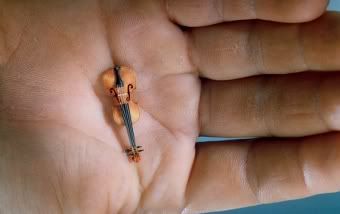 I'm sorry — I know I'm supposed to be resting but look at this ridiculous e-blast from Mike Hein, administrator of the Christian Civic League of Maine, who is up in arms over the enactment of civil unions in New Hampshire, going into effect with the new year.
Public Comment on the New Hampshire Homosexual Civil Unions Law Enactment

For immediate release:

With New Hampshire's enactment of its homosexual civil unions law, Maine becomes one of only two remaining New England states to not formally allow this deviant behavior.

The Christian Civic League of Maine supports the Biblical precept that all sex outside of traditional marriage, including homosexual behavior, is sin. The celebration of this sin as seen in the events of January 1st in New Hampshire is wrong.

As it has for over 110 years, the League will continue to oppose homosexual civil unions, and preserve marriage in Maine as between one man and one woman only, so help us God.
Hein and his cohort at the CCLM, Mike Heath, love reading the blog. Hein endorses our work, calling Pam's House Blend "a leading source of radical homosexual propaganda, anti-Christian bigotry, and radical transgender advocacy." and that he is "praying that Pam Spaulding will "turn away from her wicked and sinful promotion of homosexual behavior."
***
UPDATE: Then a second release from Hein hit my inbox, Clergy Unite Homosexuals in New Hampshire, with this nonsense:
Maine Pastor Neil Farrar of Maine's Church on the Rock in Topsham publicly asked listeners of Maine's Christian radio station WBCI for a day of fast and prayer on January 1, 2008 to acknowledge New Hampshire's homosexual civil unions law going into effect.

From his RockTalk radio and online commentary, Farrar stated: "What [the homosexuals who participate in the civil unions ceremonies] fail to clearly understand is that their choice not be accountable to God, will have an eternal bearing on not only this life, but also on eternity.

"They are certainly not free or released from standing before the Living God…and giving an account for their decadence and lawlessness!

"These men and women will face a quivering terror, as they are sentenced to an eternity in the Lake of Fire.

…New Hampshire's first-in-the-nation U.S.Presidential primary is set for January 8, and recently the Episcopal Bishop of New Hampshire, the Right Reverend Vicky Gene Robinson, announced plans in June to participate as a "bride" to his homosexual partner in a civil union ceremony.