Conservapedia and the homo-obsession of its readers
A few of you have sent me links to the hilarious confirmation of 24/7 homofixation by the conservative fringe — the top 10 pages viewed on the "Conservapedia" (the winger "alternative to Wikipedia). A screen shot that should surprise no one: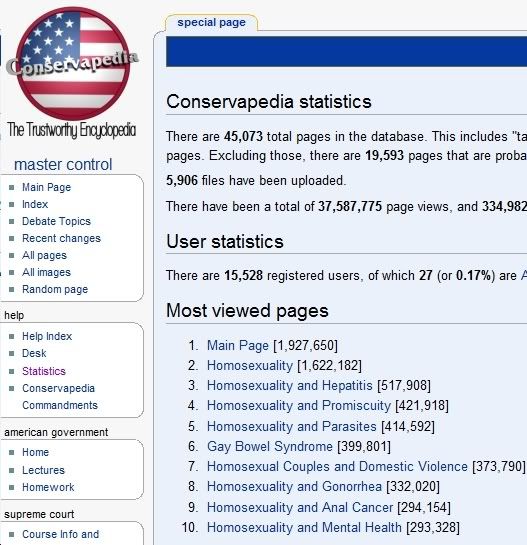 By the way, the top 10 Wikipedia pages viewed have zero to do with homosexuality, bowels or parasites:
1. Main Page
2. Wiki
3. Harry Potter and the Deathly Hallows
4. Naruto
5. Guitar Hero III: Legends of Rock
6. United States
7. Wikipedia
8. Deaths in 2007
9. Heroes (TV series)
10. Transformers (film)
Surf over to Howie's pad for more.