This And That
Here's this weekend's This And That:
Oops! Costume flap imperils immigration post:
Just when it appeared Julie Myers had cleared every hurdle in her quest to officially become the nation's top immigration official, a dreadlocked wig and a prisoner's outfit could cost her the job.

Myers, director of Immigration and Customs Enforcement [ICE], ran into trouble earlier this month after she and two other agency managers gave the "most original" costume award to a white employee who came to the agency's Halloween party dressed as an escaped prisoner with dreadlocks and darkened skin.

The incident drew complaints of racial insensitivity and an apology from Myers. It also cast doubt on whether she'll get a confirmation vote before the end of the year, when her original appointment expires.
Note to government appointees and employees for next year's costume contests: racial insensitivity is a career killer.
And to think, ICE was doing so well otherwise with managing stuff like healthcare at those darn detention facilities, even prior to that darn costume contest! Er…right?
~~~~~
Coffee never seems far from our minds, here at The Blend. That's why it's newsworthy that Starbucks has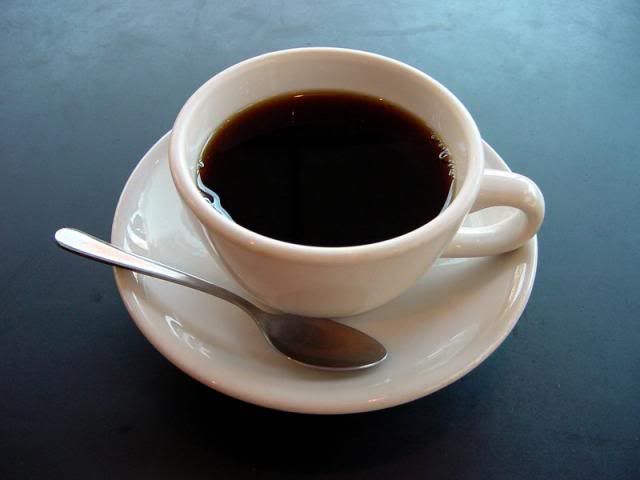 lowered its profit and sales forecasts following a first-ever decline in U.S. customer visits.
The world's dominant coffee retailer launched a national television advertising campaign Friday called "Pass the Cheer."

Some Starbucks watchers said it would have been better to go with "Lower the Prices."

The Seattle-based company began the campaign one day after revealing that customer visits to U.S. outlets fell — something that had never happened before — in the quarter ended Sept. 30. Starbucks said there was no connection.
Reasons cited for the decline in U.S. customer visits?
[More on Starbucks, a tough week ahead for the HRC, and new plea regarding "old news" about a nun sexually abusing children after the break]
Coming four months after Starbucks raised its prices by an average of 9 cents a drink, the ad campaign coincides with a credit crunch that has crimped some spending styles — at a time when the company's stock has been depressed. Shares of Starbucks, which fell 90 cents Friday to $23.20 , have dropped 41% in the last year.

Many Americans are cutting back on affordable luxuries such as fancy coffee beverages, said Howard Penney, an analyst with Friedman, Billings, Ramsey & Co. And as customers curtail their visits, Penney and others said, Starbucks should be offering promotions.

A touchy-feely ad with a winter theme won't lure people back, they said, because it doesn't offer any incentive.

"People are becoming very price-conscious," said Alan Siegel, chairman and chief executive of branding strategy firm Siegel & Gale. "Without making any kind of an offer, I'm not sure Starbucks is addressing the problem."
Yeah, if it's between buying food that costs 5.5% more last year, heating the house that looks like it's going to cost 9% more than last winter if a home uses natural gas, and 147% more than last winter if a home uses heating oil, gasing the car being up 87¢ per gallon over last year, or buying a cup of Starbucks Coffee that averages 9¢ more a cup than before … well, it's an easy choice.
~~~~~
The HRC and transgender people/transgender people's allies don't look to be getting along too well this coming week, and much of it has to do with symbolism involving Tuesday's Transgender Day of Remembrance (TDoR). Everything from the the HRC and protestors due to clash at the Stonewall Inn in part because the HRC scheduled a networking meeting in New York on the TDoR, to the HRC quietly cancelling their scheduled Day of Remembrance event at the HRC Headquarters (cache from November 11th's webpage and today's webpage), and not related to TDoR the ENDA debate spicing up Dallas's Black Tie event (former trans HRC boardmember Donna Rose calls on HRC president Joe Solmonese to apologize — both will be in attendance at tonight's Black Tie).
There's no joy in this at all — this ongoing rift between the HRC and transgender people/transgender people's allies can't be a good, long term thing for the LGBT community, nor can it be good for future LGBT civil rights issues.
~~~~~
As if the Catholic Church doesn't have enough image problems, a nun who taught at St. Patrick's Elementary School in Wisconsin plead no contest to sexually abusing schoolboys in 1960s.
Not only can you not make this stuff up, no one in their right mind would want to make this stuff up.
~~~~~
I ruminate over getting a story horribly wrong early this week over at The View From (Ab)Normal Heights.
*sigh*
.