Jim Neal on Mike Signorile show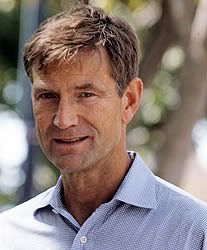 Moving on up: North Carolina Democratic Senatorial candidate Jim Neal will be on the Michelangelo Signorile Show today at 4:30PM. Jim, who's making history running as an openly gay man, plans to unseat Liddy Do-Nothing Dole, came to the Blend for a live blog on Sunday (liveblog here, summary here).
The Jim Neal for Senate and the LGBT Americans for Jim Neal for U.S. Senate Facebook groups are up. The campaign page is here.
UPDATE: Here is the audio. Click the link or the player below.