Bob 'BJ' Allen jury visits the scene of the 'crime'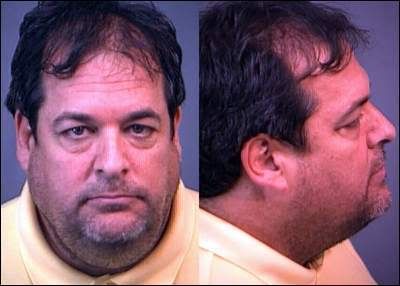 Wonder what it's like to be the jury on the field trip to Space View Park restroom in Titusville to see where Florida lawmaker Bob Allen:
1) went to the public restroom to avoid a lightning storm that was about to start.
2) claimed to be intimidated by the "stocky black guy" (the police officer) and his observation that there "was nothing but other black guys around in the park" and that he believed that he was about to be robbed.
3) offered a black undercover cop $20 as payment for Allen could blow him.
The six jurors and two alternates were seen along the waterfront of the park before heading to the park bench where Titusville officers sat on July 11.

After taking turns sitting on the bench, jurors headed into the men's restroom to view the handicapped stall where the exchange between Kavanaugh and Allen allegedly occurred.
Hat tips go to Cliff and blogenfreude, who has updates on more GOPervs, including Ted Klaudt, former Republican lawmaker from South Dakota, who allegedly violated two foster children. It's beyond belief:
The "former state lawmaker was convicted of raping two former foster daughters during physical examinations that he claimed would help them sell their reproductive eggs."  He could get 25 years on each count, which should put him away for the rest of his miserable life.
Blogenfreude also includes news about the former mayor of Mascotte, Florida (what is it with this state!?), who has been charged with…
[Jeff] Krull was charged Monday with six counts of lewd and lascivious molestation and one count of showing lewd and lascivious material to a minor. It's believed the alleged victims went to Krull's house to use his computer, Police Chief Steve Allen said.
Related:
* If you're tired of posts about Bob Allen, keep scrolling…
* A Blender's letter to Bob Allen
* GOP cornucopia of carnal scandal