Truth is crazier than fiction: the actual GOP convention logo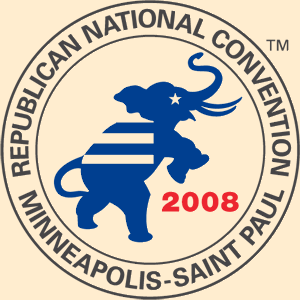 In honor of toe-tapping Larry, the GOP will not only hold its convention where everyone can fly in and see the Craig Memorial Cruising Stall, it has designed a wide-stance logo in solidarity with the Idaho senator.
"Choosing our logo is another important milestone in planning the 2008 Republican National Convention," said convention President and Chief Executive Officer Maria Cino. "This design highlights the spirit of the Republican Party and it will adorn everything from the Xcel Energy Center to t-shirts and other souvenirs."

"By the time our convention is complete, this emblem – much like our Republican nominee and future President of the United States – will have been seen by millions around the world," RNC Co-Chairman and Convention Chairman Jo Ann Davidson said.
But of course you know this would lead to ace parodies. BearNakedJoe has an alternate take — a stall peeping elephant — after the jump.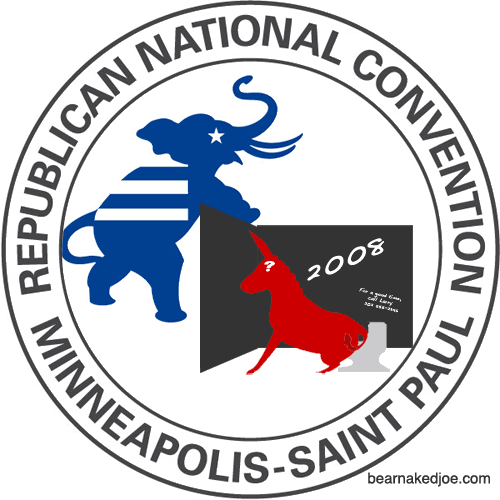 And how about these, via All Spin Zone: