Mind-blowing this and that
It's been a while since I ran one of these (it's also an open thread), primarily because I simply can't get through this inbox lately. Oy. Here are some that bubbled up.
* Barney Frank will be on The Mike Signorile Show today at 5:15. Let's see if the Congressman from Massachusetts can take the heat.
* Mike Jones — yes the Ted Haggard escort — says that Larry Craig did more than toe tapping — Jones alleges that the Idaho senator paid Jones for sexual services. Craig, as you might expect, denies the charges. (via Joe.My.God). Mike Rogers, btw, was on radio with Jones and doesn't buy his story. You can listen here.
* You can be denied Homeland Security Clearance for engaging in "carnal knowledge." I'm not sh*tting you. Bush's Homeland Security Presidential Directive #12 has a Suitability Matrix of offenses and infractions, and that, along with sodomy can get your application tossed. How, exactly, does the government confirm these matters?
* Gabriel Rotello has a click-worthy piece up at HuffPost, "If ENDA Doesn't Protect the Transgendered, It Doesn't Protect Me." An aside: I thought it was quite clear to anyone surfing over here at the Blend that I believe trans inclusion should not be dropped from ENDA. Apparently there's some misguided commenter over at HuffPost (greginsf) who thinks otherwise, despite the numerous posts here that make my position clear. Reading is fundamental.
* Flame on: speaking of ENDA, it looks like the bloghouse is really on fire as Mike Rogers takes on John Aravosis over the tone and the "broad, and unnecessary, attack on NGLTF and his decision to throw the transgender community under the bus" over at BlogActive. Someone get the fire hose.
* The Peter's Americans for Truth Against Homosexuality fundie fundraising banquet is tonight. Peter sent out this last appeal for attendees. He says that he is looking "1,000 monthly AFTAH 'Truth Team' givers to put us on healthy financial footing."
Folks, the homosexual and transsexual activists are ecstatic that a transsexual-inclusive "Hate Crimes" bill has passed both the House and the Senate. Call or write President Bush (www.congress.org; 202-456-1111 or 202-456-1414) and urge him to veto this dangerous legislation if it emerges from House-Senate Conference as it is now, attached to a Defense Appropriation bill. Pray that the "hate crimes" amendment will be stripped from the Defense funding measure, so President Bush wouldn't have to deny support to our troops with a veto.

A pro-homosexual "Hate Crimes" law would become the foundation for liberal forces to restrict so-called "hate speech" — as is currently happening in Canada, Britain and other nations. The problem arises when pro-homosexual liberals arrogantly define historic Judeo-Christian sexual mores as "hate."
It's too bad, because he's going to miss another opportunity for "research." (h/t NG)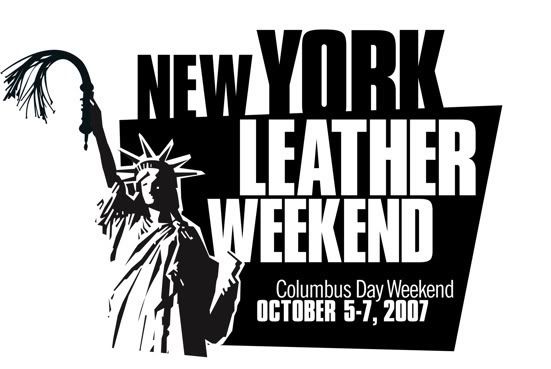 * Former AFA staff attorney Joe Murray sent me a link to the transcript of the frightening Values Voter Debate. Enjoy.
* Want to learn more about Femme Economics? Surf over to Queer Two Cents.
* Angry black man Clarence Thomas tells his side of the story about his Senate confirmation hearings in a new book. Yawn. You're probably better off reading the well-written, exhaustively researched recent effort by Kevin Merida and Michael Fletcher, Supreme Discomfort, which I just finished reading.
* A National Institute of Mental Health funded study found that black lesbians, gay men, and bisexuals, have fewer mental disorders than whites. Alrighty then. Is that diagnosed and treated mental illness? Given the disparity in health care access for minority populations, you have to wonder about this finding.
* Foreign lesbian Blenders — do you want to be on TV? I've just received an email from a contact with the producer of a major talk show who is looking to speak with out lesbians who are foreign citizens and live abroad (no ex-pats) to find out what life for gays and lesbians is like in other countries (including Canada.) They would need to provide a short email introduction about themselves, including where they live and basic bio information. She also wants to find out what life is like for lesbians who are living in their foreign country, how life differs from the U.S. and what local/cultural attitudes are towards gays and lesbians. They would need to be comfortable with the possibility of eventually being on camera and need to submit two recent photos of themselves. If you're interested, email: agerlt@hotmail.com.
* It's the one year birthday of Out Front Blog. Help them blow out the candle!
* Fort Lauderdale's The Shepard Broad Law Center at Nova Southeastern University has announced this year's Goodwin lecture series, 30 Years After Anita Bryant's Crusade: The Continuing Role of Morality in the Development of Legal Rights for Sexual Minorities. The lectures are open to the public and take place at the law center on the Davie Campus. Given the controversy over Mayor Jim Naugle and the fundies supporting his anti-gay crusade it should be a great series. Guest speakers include Suzanne Goldberg, who will discuss how the U.S. Supreme Court addresses and has addressed sexual orientation issues, Matt Foreman, Executive Director of the National Lesbian and Gay Task Force, and Rev. Gene Robinson.
* Study: anti-gay slurs may be damaging to straight kids as well. A study of middle-school students in Central Illinois has found that being called anti-gay names significantly predicts higher levels of trauma for students regardless of sexual
orientation. Such name-calling may lead to anxiety, depression, personal distress, and a lower sense of school belonging. "These results are another indication that verbal bullying in schools should not be tolerated," said Dr. Robert-Jay Green, executive director of the Rockway Institute at Alliant International University. "Unfortunately, anti-gay name-calling is often viewed by adults as part of growing up and is tolerated by school officials, but this study finds the behavior is damaging to all students." The study, "Predicting Psychosocial Consequences of Homophobic Victimization in Middle School Students," was conducted by V. Paul Poteat and Dorothy L. Espelage of the University of Illinois at Urbana-Champaign and was published in The Journal of Early Adolescence (May 2007; Vol. 27, No. 2; pp.175 -191).
* Your blogmistress is going to be on the nationally syndicated radio program The Leslie Martin Show this evening, around 8:15. We'll be discussing Larry Craig, the potty-cruising albatross around the GOP's neck. I thought I'd repost this brilliant remix by David Guggenheim, producer of Michelangelo Signorile's radio show, of Larry Craig's infamous press conference.
"What Larry Craig Should Have Said." Protect your keyboards, folks…
Sorry, Larry: judge denies motion to revoke bathroom bust guilty plea