Alabama Day of Equality: staying in touch with Red State gay America

This weekend I was in Birmingham, Alabama, at the Day of Equality, where I gave a talk about "Educating Potential Political Allies and "Urban vs. Suburban vs. Rural and Perceptions of Rights and Community." Birmingham, btw, is my wife Kate's hometown.
It was eye-opening to meet with so many people committed to LGBT equality in a very Red State; while we live in North Carolina it's a Blue bubble here in the Triangle. It's not exactly San Francisco or NYC, but it's many steps ahead of Alabama, in terms of a more sane balance between the secular and religious sets.
The rights many gay folks who live in major metro enclaves take for granted are being battled for time and again in Alabama. Listening to the stories at this conference was both depressing (combating the level of Jesus-land freaks and blatant disregard of church-state separation by officials and legislators) and uplifting. It it all in perspective — we need to know how far many of our brothers and sisters in the movement have to go — and how they are willing to fight on in the deep South.
It was ironic that the Equality conference venue — the Birmingham Civic Center — was sharing space with this truly priceless event: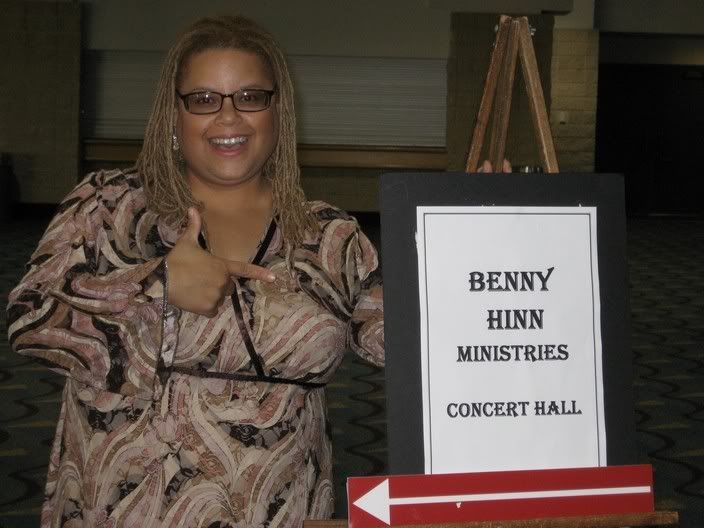 I didn't see the faith healing fraud, but I thought the irony was delicious.
More after the jump.
During my sessions, LGBT Alabamians and allies from all walks of life shared their frustrations and experiences, but also expressed why they love and want to reclaim their state from the misguided moralizing elected officials (in both parties).
How can you not cringe when you hear from a lesbian pharmacy technician who worked for CVS (a gay-friendly company) in a northern state, and was fired after a transfer when her supervisor in Alabama found out she was gay.
And what about the story a university worker, where there is actually a diversity council, but whose leadership only thinks about racial diversity. Gay equality wasn't on his map because, as the session participant said, the man thinks being gay is a choice. The absurdity of it boggles the mind. You can watch video of my response to that story:
It's no wonder that Alabama residents, even educators with tenure, worry about being ostracized. Not just socially, but literally — another participant told of being shuttled off to a dark corner of an office away from colleagues once it was discovered that she was gay.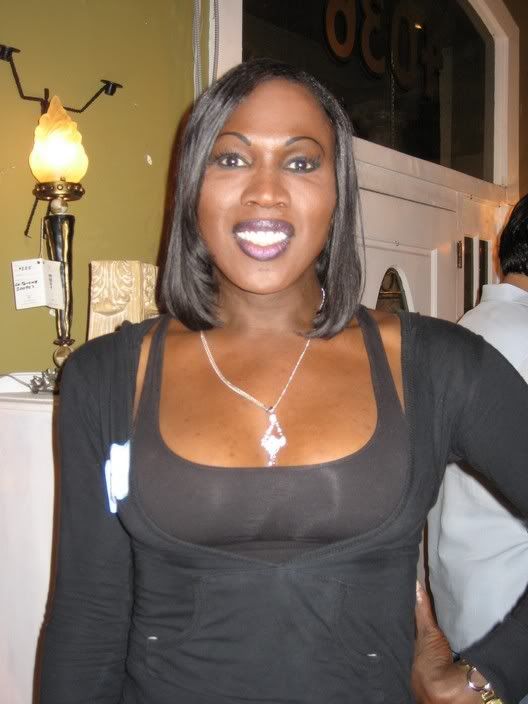 If you're transgendered, life in Birmingham is light years better than say, Meridian, Mississippi, where conference speaker Roxanne Demornay hails from. She gave a talk about her journey from a gay man in Mississippi to transitioning to a woman in the reddest of states. Roxanne was featured in the film Small Town Gay Bar as well as an entertaining episode of U.S. of ANT, a show on LOGO that profiled gay life in Alabama. Birmingham, even as hard as life can be for many LGBT citizens, was an island of tolerance compared to Meridien.
Howard Bayless, an out gay man (also on the board of Equality Alabama), is running for the school board in Birmingham proper, where the schools are in crisis — 80% of kids live below the poverty line, and 90% of them are black. Flight to Greater Birmingham (a series of separate small municipalities in close proximity to downtown with their own school systems and police forces)  by both whites (and blacks of financial means) have left the infrastructure in the hands of the usual cast of characters of kingpins and party hacks who have little interest or anything to show for their years of rule over the city center. Sad indeed, and certainly not unique to this city.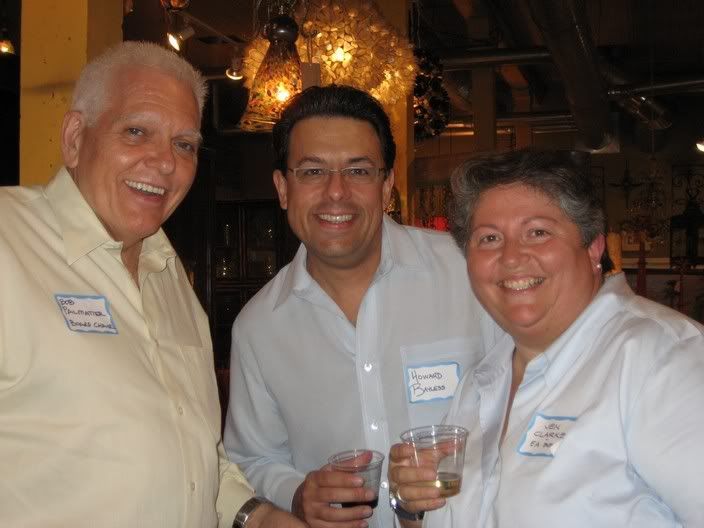 Right: Bob Palmatier, Howard Bayless and Jennifer Clarke of Equality Alabama's board.
The most important message is that it's gratifying to see so many LGBT folks and allies at the dinner, as well as progressives moving downtown and actively engaged in the political and economic future of the city of Birmingham. Blue state gays cannot and should not write off the South. When you have people like Howard Bayless, Rep. Patricia Todd (the first out lesbian elected official in Alabama, named a trailblazer in the 40th anniversary edition of The Advocate) and long time members of the gay community working hard in a city like Birmingham — committed to change and the grassroots level, change that benefit everyone, not just gays in the deep South — they need our support. Kathy of Birmingham Blues hits the nail on the head:
It is disheartening to see commentary suggesting that more progressive states secede from the South, as if the South were a hopeless monolith of ignorant, barefoot, cousin-marrying rednecks. Hint: it's not. The Democratic establishment wasn't too excited about Howard Dean's 50-state strategy when he first introduced it, but the party is reaping the benefits now. A similar push by national LGBT organizations would likely have similar positive results — if the leadership could take off its collective blinders.
After all, the problem isn't just about fighting fundamentalists, it's about battling inertia and ignorance among allies — as well as the same within our community — about the state of affairs in the struggle for equal rights. Take a look at this clip for an example.
Many thanks to Rep. Patricia Todd and Jennifer Clarke, Kathy and Bill McMullen, and the efforts of John Smallwood (and the Equality Alabama team). They provided hospitality, great humor and they represent their state so well. You made us feel like family.
Some other pictures from the weekend: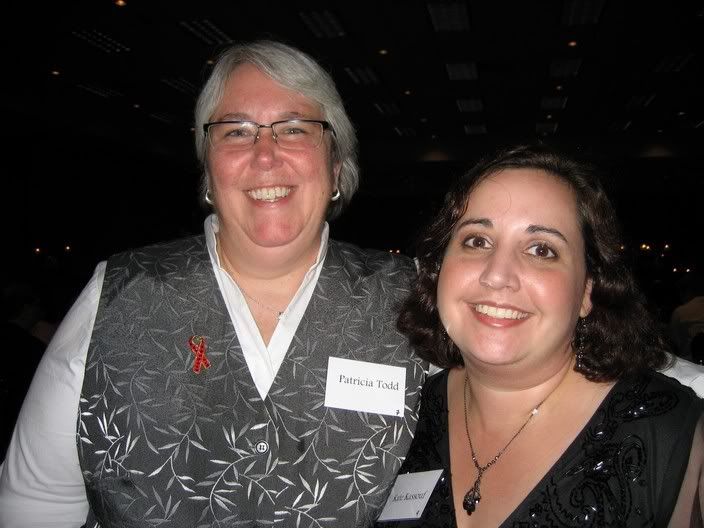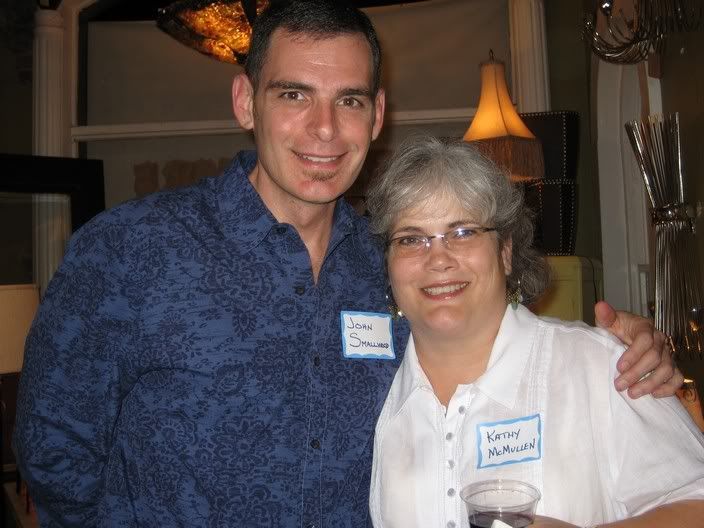 L: Kate with State Rep. Patricia Todd at the gala Saturday evening. R: John Smallwood of Equality Alabama with Kathy of Birmingham Blues from Friday's meet and greet.
At the silent auction on Saturday, Kate and I outbid Patricia Todd for this hilarious sign. I told Patricia that she could come take a look at where we hang it at our place when she comes to Durham to speak at Equality NC's gala in November.
Related:
* Alabama Day of Equality
* Scam artist Benny Hinn to flock: pay for my new ministry jet