Alabama Day of Equality

Hi folks…sorry for the lack of posting today, but I'm in Birmingham, Alabama, where I gave a talk about "Educating Potential Political Allies and "Urban vs. Suburban vs. Rural and Perceptions of Rights and Community," at the Day of Equality. I'll have a wrap up on this and pix later; Kate took some video as well.
Last night I was kindly ferried to the "Meet the Speakers Party" reception last night by Rep. Patricia Todd (named a trailblazer in the 40th anniversary edition of The Advocate) and her partner Jennifer. Let me tell you — these two have wicked cool senses of humor. We're the guests of Kathy and Bill McMullen (Kathy of Birmingham Blues) at tonight's gala.
I did have to post one picture from today now — the Equality conference was sharing space at the venue — the Birmingham Civic Center — with a truly priceless event: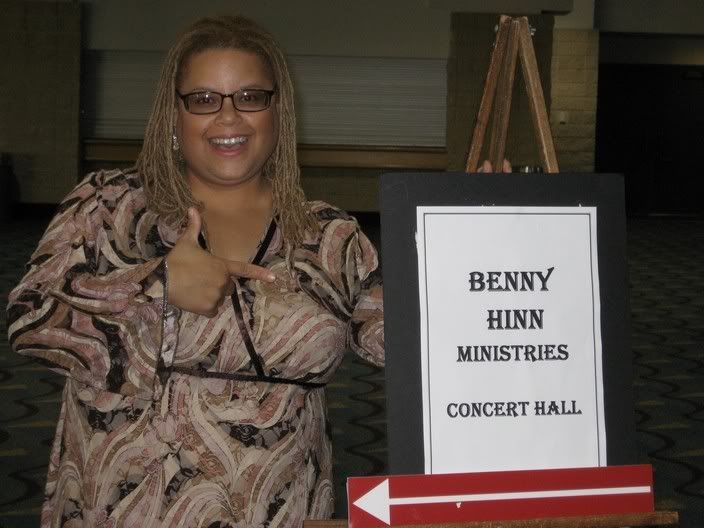 I didn't see the "faith" healing fraud, but I thought the irony was delicious.
A few more pix…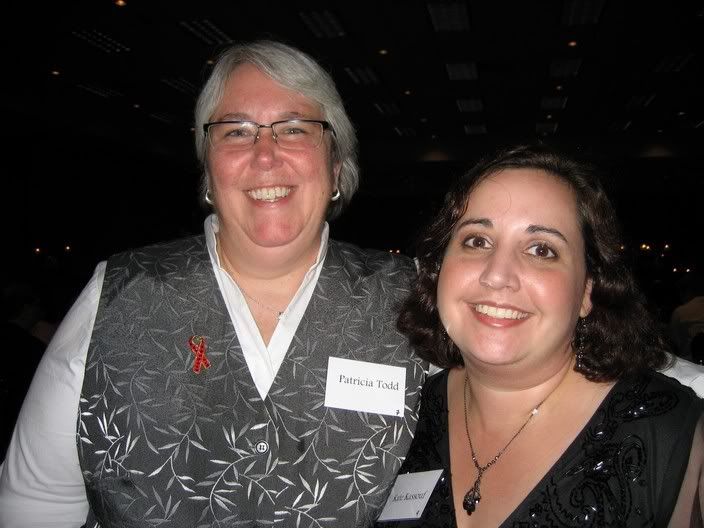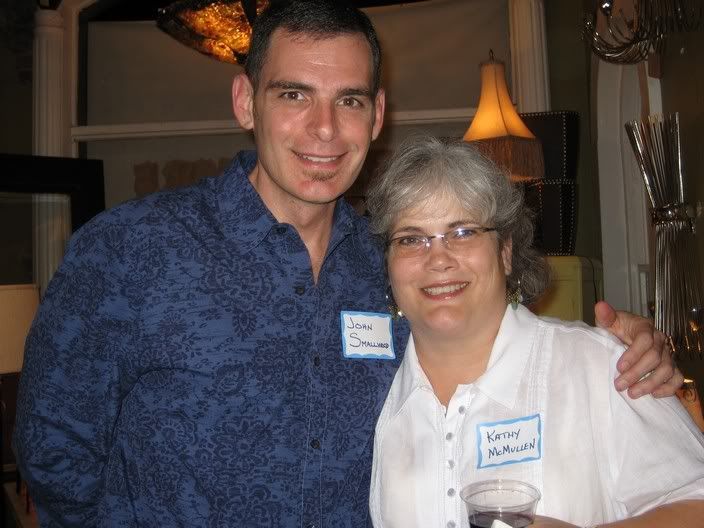 L: Kate with State Rep. Patricia Todd at the gala Saturday evening. R: John Smallwood of Equality Alabama with Kathy of Birmingham Blues from Friday's meet and greet.

At the silent auction on Saturday, Kate and I outbid Patricia Todd for this hilarious sign. I told Patricia that she could come take a look at where we hang it at our place when she comes to Durham to speak at Equality NC's gala in November.
More to come later.Related:
* Scam artist Benny Hinn to flock: pay for my new ministry jet