Audio from the Signorile show on Patrick McHenry and the latest sordid GOP gay scandal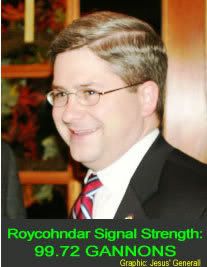 Many thanks to Mike Signorile and producer David Guggenheim for access to the audio of my segment yesterday on Mike's satellite radio show on SIRIUS OutQ 109.
We tried in 20 minutes to untangle the latest GOP gay scandal involving Republican Congressman Patrick McHenry (R-NC10) and a cast of characters involved in a bizarre Florida murder-suicide. It's a murky, pretty depraved mess that is crying for mainstream media to pick up.
Have fun listening.
Related:
* Untangling the latest GOP gay scandal with Mike Signorile
* Another GOP gay scandal brews in murder-suicide case?
* NC Congressman's aide indicted for voter fraud — and there's more to the story