Pam's House Blend Chicago Meetup tonight!
Sarah in Chicago has kindly coordinated a meetup for area Blenders (and readers attending YK — ack, I really do have fans? That's still hard to grasp.) to chat with your blogmistress!
If you're free, stop by at T's (at the corner of Clark and Winnemac) at 8PM. A description:
Think of T's as a neighborhood bar in a gay neighborhood, frequented by the gay/lesbian crowd but also frequented by other bar-minded individuals in the area. And there you have it. A "neighborhood bar for everyone" as they call it. Late on the weekends the volume rises here as it turns into a laid-back nightclub for grown-ups. You'll also enjoy their drink specials such as a "double pint" of draft beer for $7.
Directions are here.
Some pix from yesterday are after the jump…I met Mike Signorile (The Gist, Sirius OutQ), for the first time yesterday (along with show producer David Guggenheim), and also got together with quite a few other folks, including Chris Johnson of HRC (and its blog Back Story), Joe Sudbay at Americablog, Steve Clemons of The Washington Note and my favorite activist madman, activist Mike Rogers (BlogActive, PageOneQ, etc.). A couple of YK gay mafia shots for your entertainment: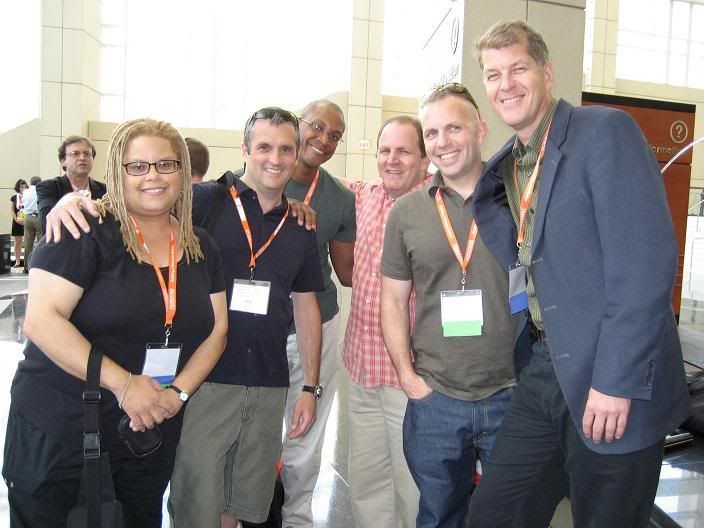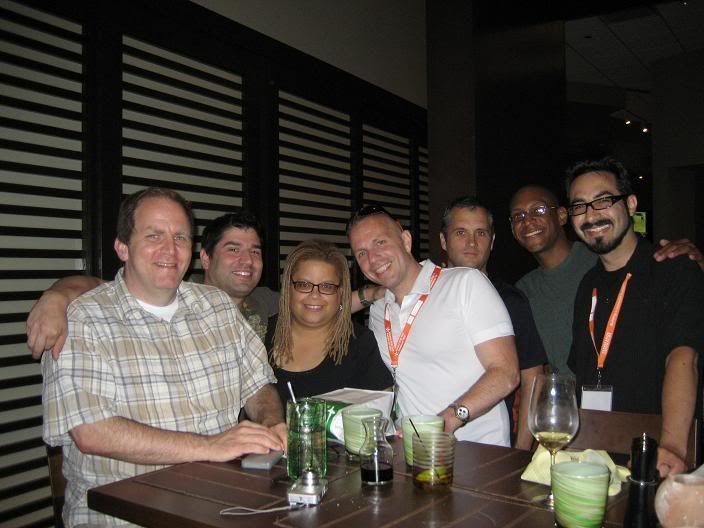 Ah, so star struck, I'm a small fish in a really big pond here.
He's not in the above mafia photos, but I also finally met the brilliant Glenn Greenwald, Salon columnist and author of (How Would a Patriot Act?, and most recently, A Tragic Legacy). He was the person I most wanted to meet here at YK. I told him that I knew him (online) before he broke big. 🙂 I do have to get a better pic with him. I look heinous in the photo, so it's not going up on the Internets.