Seeing The Base up close at the IHOP
The quote of the day goes to the Freepers next to us at the Durham IHOP tonight (we had a late craving for the buttermilk pancakes).
The place was nearly empty, but the waitress sat us in a booth across from a table of honest-to-goodness wingnut, grizzled redneck Republicans (one with a well-worn NASCAR T-shirt) who must have driven in from the outskirts of the town. We received nasty stares from a couple of them (clearly Kate and I must either have "dyke" written on our foreheads, or they had a problem with us because we are an interracial couple; who knows with these knuckledraggers).
Anyway, these low-information voters were talking politics, and we decided to eavesdrop. They start gabbing about the GOP presidential field with deep analysis: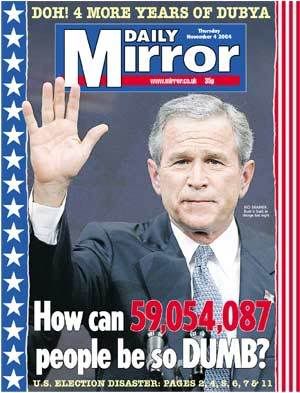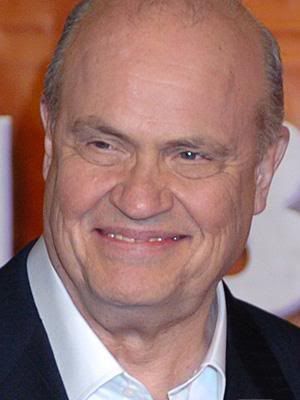 Southern stereotype man #1: "I like Fred Thompson; I think people will be drawn to him."
Southern stereotype man #2: "Yeah, he's going to be the next Ronald Reagan. That Law and Order guy has what it takes."
There was no discussion about any of Thompson's positions (or his role as a lobbyist for, among other entities, a pro-choice org). It was as if there was a data dump from Faux News into their noggins and they just bleated out the Thompson-as-GOP-savior mantra.
Wow. The Base was sitting right next to us. The folks responsible for the last six+ years of this crap; the pilfering of our wallets, the destruction of Iraq, the torching of our Constitution and the never-ending corruption — the people who voted for our Dear Leader. It was an earful. Eventually I tuned out and we started talking about the stupidity of the Base (I'm sure they heard us), and how the next President is so f*cked. The mess W has left the next White House occupant is so vast that it will be impossible for that person to clean it up in one term — and they are going to be targeted by this impatient, ignorant Base from day one, egged on by Faux News.