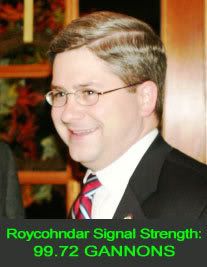 The saga of U.S. Congressman Patrick McHenry (NC-10) continues. An anti-McHenry site, McHenry EXPOSED, was taken offline because of his camp's complaints to the hosting service.
It all started when a field coordinator in McHenry's 2004 campaign, Michael Aaron Lay, 26, was indicted for voter fraud in North Carolina, charged with voting in a district where it was not legal for him to vote.
The very single McHenry had several men listed as living with him, including Lay, though all we can tell — at this point — is that they were using it to vote for the Congressman.
In the past, the editor of McHenry EXPOSED has been threatened by lawsuits based on libel and slander laws. The content on the website, however, is not libel or slander and only the reporting of possible misdeeds, inappropriate activities, irregularities and illegalities coming out of the Office (and life and work) of Congressman Patrick McHenry.

InterstateQ.com and Pat Go Bye-Bye are News Partners of McHenry EXPOSED, contributing news and other investigative leads regarding Congressman Patrick McHenry.

The editor of McHenry EXPOSED has already registered a new domain and is currently working to gain access to servers outside of the jurisdiction of the United States of America.
You can catch up to the saga of the Congressman's very crowded house — full of strapping young men casting votes in his district — by reading these InterstateQ posts:
The McHenry-Lay Voter Fraud Scandal:
* Patrick McHenry spokesman, attack-dog Jason Deans is "seasoned criminal," new watchdog site says
* McHenry: Worst Person in the World
* Patrick McHenry & his lollipop like their young pals, especially when they?re drunk