The desperation by the bigoted bible beaters when it comes to ENDA has reached a level of insanity that I cannot believe. Witness this bit of art commissioned by Lou Sheldon and the Traditional Values Coalition.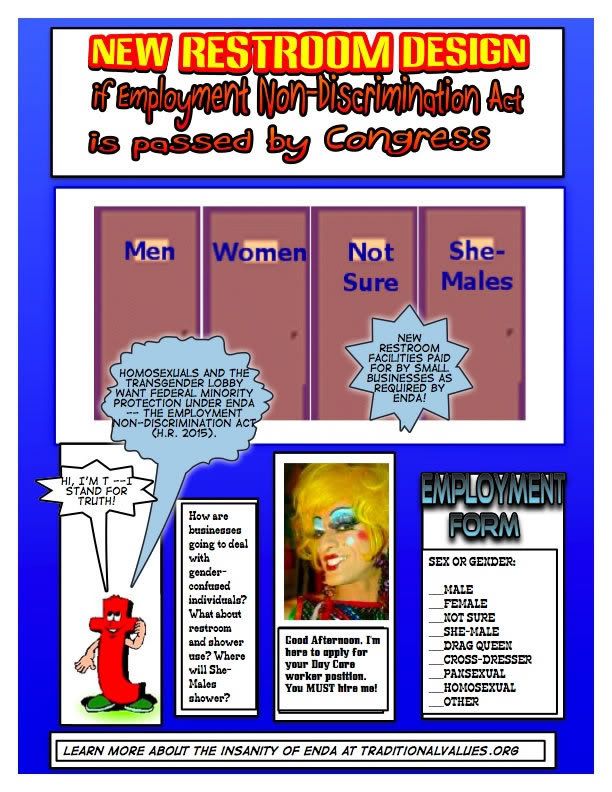 Hat tip to Good As You, where Jeremy notes:
How does one even respond? Do you say that yes, in fact, under ENDA, one could still freely tell the blonde above that she must tone down her wardrobe and makeup to fit the company dress code? Or do you question why "homosexual" and "pansexual" are grouped with the available gender options, as if one's sexual orientation or proclivity is the same thing as their gender identity? Do you ask who, exactly, would use the "not sure" bathroom and question why even in the fearmongery, offensive world of TVC's making would such an option be necessary? Or should you point out that in the transgender community, she-male is considered highly offensive (much along the lines of "faggot," which we hope TVC would not feel it okay to use)?