And you thought the Mary Cheney tome was fish wrapper…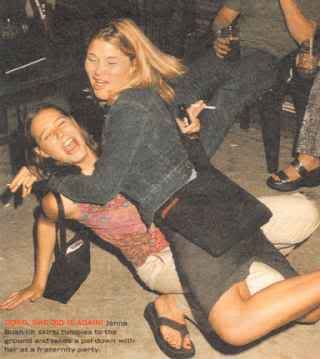 I'm not sh*tting you: First Twin Jenna Shops a Book.
Whispers learns that the 25-year-old blond twin of Barbara Bush is shopping a book proposal to major publishers in New York City. We're told that the project is vague and that she's initially gauging publishers' interest.
MadKane has something to say about this.