Open thread – promoting candor on marriage equality
I'm sitting here still feeling crappy with the flu, but I decided to futz around on the computer, creating a little animated badge on that marriage equality question for candidates for political office we've been discussing.
Let me know what you think. Right now it's in animated .gif format that could run in a sidebar. I have a larger version (roughly 360 px wide).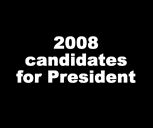 Edits are in. You can right-click and "Save Image As" (or similar in your browser) to download.