No tears shed for Mitt – latest amendment bid fails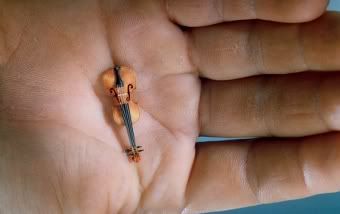 Gee, what's outgoing Massachusetts Governor and 2008 prez hopeful Mitt going to do now to court the fundies, who were already suspicious of him after that 1994 pro-gay letter surfaced a week ago? (365gay):
A bid by Massachusetts Gov. Mitt Romney to force the legislature to take up a proposed amendment to ban same-sex marriage was rejected Wednesday by the state's highest court.

In an 11 page ruling the justices said that it had no authority to order lawmakers to vote on the measure.

Romney (R) and 10 others asked the court last week to force a vote, or failing that, direct the Secretary of State to put the issue on the 2008 ballot.

But the justices agrees in their ruling with Assistant Attorney General Peter Sacks who represented the legislature. Sacks told the court that under the separation of powers the justices could not force the lawmakers to act.
Related:
* Parsing Mitt
* Mitt is clearly losing sleep at night thinking about the homos