Home for the holidays
The permanent guest barista here at the Blend, the ridiculously fabulous and famous America's Next Great Progressive Talk Star, "Radical" Russ Belville, will be serving up fresh Blend for the next several days (and promoting Blend-able diaries) as Kate and I take some time off during the holiday season.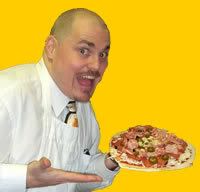 I want to hear how his talk show prep is going — ask him a bunch of questions! 🙂 Here's an earlier post, back in November, when he spilled the beans, telling folks here that he had made the contest finals.
Will you all miss me? Nah…see you soon. I'll probably log on from the in-laws to see what you all are chatting about.