Open thread
The clip is a classic interview Stephen Colbert did a while back with homo-obsessed Robert Knight (Concerned Women for America). Knight claims an orange juice commercial featuring Popeye and Bluto is all about corrupting children and marketing homosexuality.
He's dead serious, btw, which goes to show you how detached from reality these people are.
It doesn't quite top the "ex-gay" therapy Richard Cohen CNN interview, but it's quite entertaining.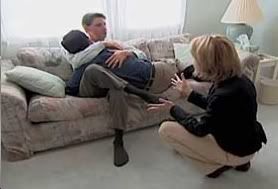 H/t, Jerry.