This and that
The mailbag has been full…
* Paul in SF sent this one in: anti-gay junk scientist Paul Cameron is skewered on The Daily Show, as he attempts to describe why Bleu Copas, a translator discharged from the Army under DADT, is unfit to serve. It's outrageous.
[youtube=http://www.youtube.com/watch?v=ES_kHYAp3yg]
This video is hilarious, though how can anyone take Paul Cameron's work seriously when he says crap in the video like "a large proportion of male homosexuals enjoy drinking each other's urine."
* Tomorrow AM is the attempted enlistment and sit-in in Greensboro for Soulforce's Right to Serve Campaign. Openly gay youth will participate in a challenge to DADT at the Army recruiting office. As Matt Hill Comer, organizer of the local effort says, "These youth are willing to serve, but they are not willing to lie as a condition of their service."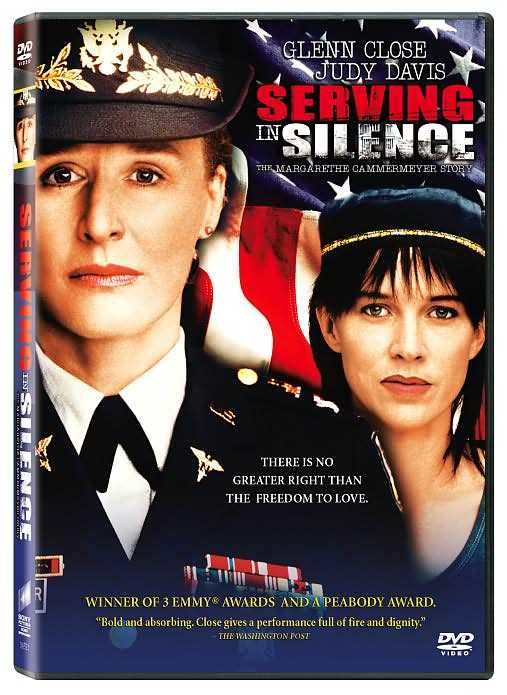 * Give $50 to Servicemembers Defense Legal Network and receive a limited edition DVD of Serving in Silence: The Margarethe Cammermeyer Story (1995), signed by Col. Cammermeyer.
* Happy one year blogiversary to Street Prophets!
* Focus on the Family's bogus ex-gay Love Won Out road show is holding a press conference on Sunday to "tune out the distractions being thrown at them by gay activists and give a fair hearing to the conference's message," according to professional "ex-gay" Melissa Fryrear. Interestingly, the press release specifically says "credentialed print and broadcast media only — no bloggers" will get into the event. Daniel at Ex-Gay Watch is taking suggestions for questions to provide the media with to ask the Dobson bunch about Love Won Out.
* From the "how do they keep finding a public forum department": Jasmyne reports that virulently anti-gay performers Buju Banton and Beenie Man are set to perform in Los Angeles. Banton's lyrics call for calls for shooting gays in the head, pouring acid over them, and setting them on fire; Beenie Man's equally offensive, with a song that translates "hang lesbians with a long piece of rope." Find out more.
* Andy at Eleventh Avenue South has a news on a howler: Drag Queen Wants To Marry Michele Bachmann, the unhinged homobigot running for Congress in Minnesota's 6th District.

* Support an out gay candidate for the 14th district seat in the Kansas House of Representatives, Aunesty Janssen. A letter from a supporter who knows how difficult it is to be out and gay in the state that is the home of Fred Phelps. (thanks, Kathy and Boo):
She is running in a tough district, with no support from her political party. Whether they are scared of her, don't know what to do with her, or just think she's doomed, "they" are nowhere to be found. Aunesty is working hard-she is the mother of 4, runs a small business, and is working her district. She has the assistance of 2 campaign managers/strategists, both of whom have political experience. I am watching her wage a strong, smart campaign in a district where they rarely see much competition. Aunesty has been running hard and working hard-and had managed to keep her spirits up too. Until recently…

A recent flurry of emails that question not only her right to run for office, but her "moral fitness" as a parent and legislator, has Aunesty in need of a boost of the spirit-and of the pocketbook. She has a strategy to win her district and believes $10K can bring it home.

The email hate message that prompted me to write you ended with this line, written to Aunesty, who is past PTO president and mother of 4 whom the writer has never met: "I cannot provide a vote for you in the election for any elected office due to your lifestyle choice. I do not believe you are a good role model for children and you cannot represent the proper moral base the state needs."

Friends, it is only through having people like Aunesty run for office that we will ever reach a time when gay candidates can actually garner the support of their Parties and have their defense-rather than their silence-when they receive emails like this one. Let me just say that, in Kansas, we are not there yet. But, still Aunesty runs and runs hard!
***
Consider this an open thread — blogwhore, chat and link away…