The wailing, whining wingnuts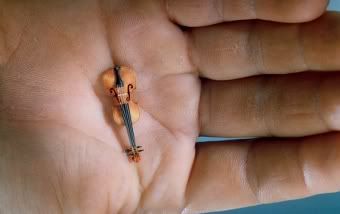 Oh, my, I sense flop sweat in the air over the midterm elections from the fundies — "Is GOP Ignoring the Conservative Christian Vote?"
Capitol Hill conservative icon Paul Weyrich of the Free Congress Foundation says there could be huge changes ahead for the United States after the November elections. The GOP, he says, is in "deep, deep trouble." And according to Weyrich, an "anti-incumbency" attitude is sweeping the nation.


Rev. Rob Schenck, director of the National Clergy Council in Washington, DC, agrees with Weyrich's assessment, saying the Republican leaders have turned their backs on the grassroots of the Party, which is their strength. He contends Party leaders have forgotten that Christians "were really driving the revival of the Republican Party."

…Instead of looking to conservatives like [unhinged Katherine] Harris, Schenck suggests that Republican leaders are leaning a different direction in their search for new leadership in the Party — and they do not like depending on the "religious" voters for their wins, he adds.

"They forget and they say, 'Well, maybe it really wasn't [the religious vote]. Maybe it was something else,'" Schenck comments. "And so they start inviting leadership like Arnold Schwarzenegger and even Rudolph Giuliani, notwithstanding his leadership during the 9-11 crisis."

Giuliani and Schwarzenegger and "other Republican personalities like them represent anything but religious sensibilities," says the National Clergy Council leader.