Q of the day and open thread
What article of clothing have you worn in the past that is a complete embarrassment now?
Clothing that your parents bought for you doesn't count — this one has to be your unfortunate selection.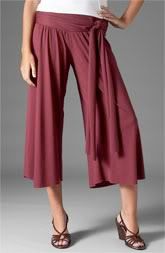 Mine would be a memorable pair of gauchos — 100% thick and nasty hot polyester, powder blue. Purchase date around 1977. I wore those crappers for two seasons — with brown boots, I recall.
Blogwhoring and links are welcome in the thread as well.