Open thread – a touch of class part 73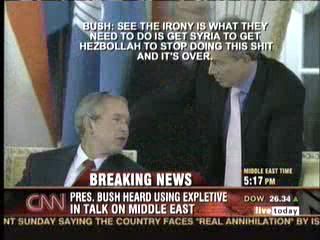 Jeezus. The embarrassing asshattery on the world stage just doesn't stop. He let his lips flap again over an open mic — with his mouth full at the above luncheon. He said the above while chewing on a buttered roll, which adds that special touch of American class. (AP).
Image via Think Progress, which has more.
Related:


* We can't send him abroad