Guess who this is
Who could this be?
"I am glad to have known ___ and glad that he was willing to reach down and touch people like me."

"He had a strong faith in God, and I know he's in heaven. I'm glad he's not in a position anymore to be whipped by his enemy."

"____ was neither black nor poor, as James Byrd was, but I'm angry because ___ was the victim of a lynching."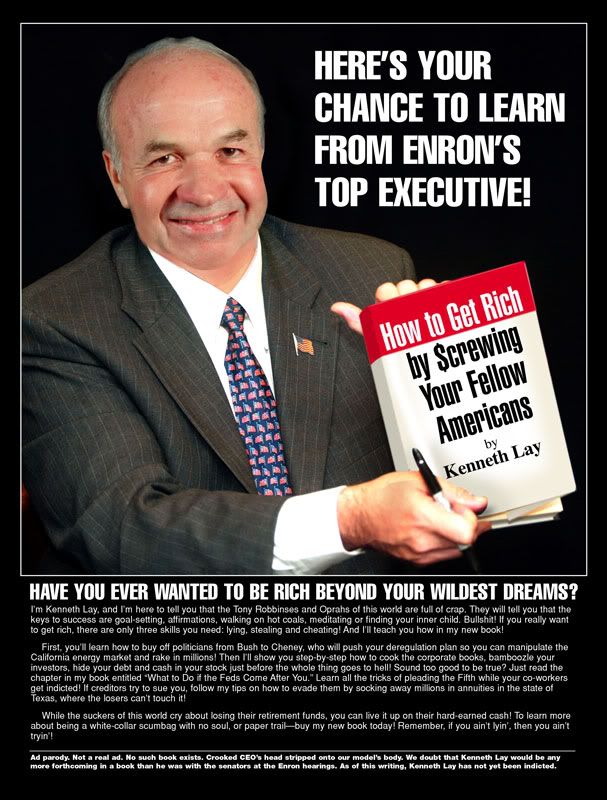 Ken Lay. (ad parody via Larry Flynt)
That last outrageous quote was by Rev. William Lawson, pastor emeritus of Wheeler Avenue Baptist Church.
James Byrd was dragged to his death by pickup truck in Jasper, Texas in 1998; sadistic thugs tied him up and rode along, watching as his limbs were torn from his body.
Ken Lay = James Byrd. That's beyond offensive.