Oh, God! Deuteronomy! Deuteronomy right now! Yes! Yes!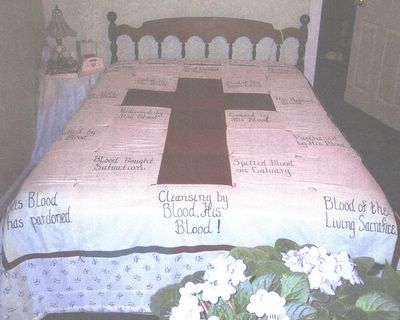 The mirror above the bed only makes it hotter 
Welcome to Blue Balls Ministries who will tempt you with their tight t-shirts and their pert thrusting breasts and did we mention that they're MILF's, but you can't, so don't even think about it even though we want you to, you naughty naughty boy.
Tanya's life is a testimony to the fact that you are never alone when you trust in God. She is able to touch the lives of Christians and non-Christians alike by leading and developing the first Matthew's House ministry.
Tanya holds a degree in Behavioral Science and a Master's Degree in Education. While she works part time as a 1st Grade teacher, she truly loves staying home with her son. Tanya also lives in Southern California with her husband.
***
Heather is an inspirational example of how Jesus reaches the unreachable. Read her story here.
Although she works full-time as a hair color specialist, her heart is in ministry and sharing the hope of life in Christ. It is because of Heather's insight and passion that others around her now see the need to reach out to girls in the sex industry.
She currently lives in Southern California with her husband and two children.
***
After recognizing the need for Christian women (including her) to share God's message in a loving and non-judgmental way, Lori devotes herself to serving God through the development of JC's GIRLSGIRLSGIRLS and Matthew's House ministries.
She lives in Southern California with her husband, and two children. Although Lori holds degrees in Behavioral Science and Religious Studies, as well as a Master's Degree in Education, she now enjoys staying home full-time with her children.
And they're going to use their total God-given hottitude to make you get it up for Jesus as they whisper naughty passages from the Song of Solomon while stretching and bending over couches to pick up their kids toys. Sample:
"My beloved put his hand by the hole of the door, and my bowels were moved for him."
or
"You are a garden locked up, my sister, my bride; you are a spring enclosed, a sealed fountain. Your plants are an orchard of pomegranates with choice fruits."
Only 99 cents a minute. A holy host of operators are standing by.