Newsflash, yawn: Falwell to explain his 'vote Christian' remarks today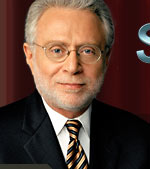 The promo for Wolfie's The Situation Room on CNN today: "The Rev. Jerry Falwell on criticism of his statements urging people to vote 'Christian.' Why he says he's misunderstood. Tune in at 3 p.m. ET."

I don't know if I'll be around to see it, but how on earth is he going to explain away this.
As part of a bid to revive his Reagan-era conservative powerhouse, the Rev. Jerry Falwell, Moral Majority leader, is urging Americans to "vote Christian" in 2008.

"As national chairman of the Moral Majority Coalition, I am committed to lending my influence to help turn out at least 40 million 'faith and values' voters in 2008 to assure that Sen. Hillary Clinton, or someone of her ultra-liberal ilk, will never be president of this nation," Falwell wrote in a recent mass fund-raising letter.

The letter comes with a car window sticker declaring "I Vote Christian."

Falwell wrote that his goal "is to utilize the momentum of the sweeping conservative mandate of the November 2, 2004, elections to maintain a faith and values 'revolution' of voters who will continue to go to the polls to 'vote Christian' and call America back to God." He added, "Everyone now knows that the stage is set for the church of Jesus Christ to turn this nation back to the faith of our fathers and the Judeo-Christian ethic."
Thanks to House Blender and Julien's List contributor Holly for the pointer.