You mean Brown Sugar isn't about Condi?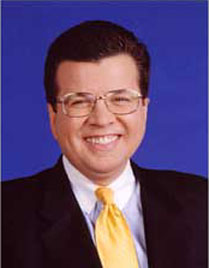 I will get stoned in the parking lot no more….

Pumpkin-headed Neil Cavuto:
According to Fox's Neil Cavuto, who saw fit to air two segments about this looming crisis today (August 9, 2005), Jagger took a "big jab at the White House" in a "very controversial tune called 'Sweet Neo-Con'" in which "Mick Jagger calls the President a hypocrite and worse. A lot worse."
Cavuto turned to Fox reporter Anita Vogel who said one of the Rolling Stones' "brand new songs seems to take aim at the Bush administration without actually naming any names." She said the Stones' next album will be out in September and, "word is, it will feature a track called 'Sweet Neo-Con,' a song that seems to attack the president."
[…]
After Vogel's report, Cavuto hosted Joseph Anthony of Vital Marketing. Cavuto asked, "Should we boycott him?" We, "boycotted the Dixie Chicks when they railed against the President," he said. Anthony didn't think we should because we have a Constitutional right to say things like this, but nonetheless Cavuto reminded viewers of Eminem's song "Mosh," which Cavuto said "vilified" and "caricatured" Bush, and he brought up Bruce Springsteen who, he said, came out last year "on his political soap box."
I really miss seeing guys like Cavuto at concerts. The mosh pits just seem so…listless.
(Added): Meanwhile, Arnold's not boycotting.