A great piece — "Black Men: Is it Safe to Come Out?"
Sonya Shields, director of development for the Astraea Lesbian Foundation for Justice, has an excellent piece on RawStoryQ about black men, sexuality and the black community's denial and homophobia. Anyone that wants to continue to put their heads in the sand about whether this has an impact on the spread of HIV among straight black women, please read this. A snippet:
Black men have not felt safe to come out. What has made their plight even more challenging is the tension coming from Black straight women. Increasingly outraged that they can't always tell when a man is gay. Of course, Black gay people have always lived amongst the straight community. The Black community has just been in denial. Not willing to accept that within our families, circles of friends and society at large-the construction worker, the police officer, the football player and your mailman are all gay. It was safer to believe a gay person could simply be picked out of a crowd. After all, if a gay person can look "straight"-what does that mean for everything we've been taught to believe? Our misplaced fear has prevented us from dealing with the realities of sexuality. And as result, the Black community continues to live in a sea of lies and deception. We ignore what we know is true. We don't talk about it. We marry into the lie and deception. We create mistruths in our hope to feel safe. But are we safe when we don't protect ourselves from HIV? Are we safe when we lie to everyone in our lives, including telling lies to ourselves?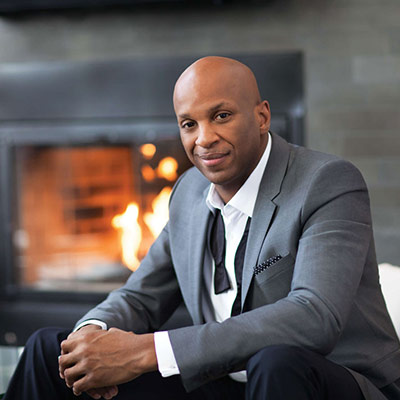 In a related story, House Blender and Julien's List contributor Holly pointed me to a PBS profile of infamous professional "ex-gay" gospel singer Donnie McClurkin. He was also one of the headliners at the GOP convention; go figure. You need to read the article (there's also video on the site) and see how he is part of the problem…
[PBS'S KIM] LAWTON: McClurkin says that through Bible study and intense prayer, he has overcome his homosexuality.

Pastor MCCLURKIN: God gave me the wherewithal to get out of that and to find out who I really am and, consequently, that's how the change took place. The different scriptures in the Bible, his will being shown through the scriptures — God walked me through it.

LAWTON: His comments have provoked a firestorm of controversy, particularly from gay rights groups that are offended by his belief that homosexuality is something that can be chosen or "overcome." McClurkin insists he's not condemning anyone, but he makes no apologies for his beliefs.

Pastor MCCLURKIN: There's a group that says, "God made us this way," but then there's another group that knows that God didn't make them this way. And for those that are looking for that exit — there are those of us, and I'm not a lone wolf — there are many more that can tell that God did it for us, and he will do it for them.

…McClurkin, who is still single, says he stays grounded by surrounding himself with family, including several of his sisters who sing backup for him. Music, he says, helps keep his relationship with God fresh.
Well, alrighty, then. Keith Boykin also has an excellent piece on McClurkin and his closet.