Our friends in the tobacco industry, testifying (and dissembling) before Congress about the safety and addictive nature of their products.
Bias alert here: I hate smoke, smoking and cigarette companies. The irony, of course, since I live in NC, home of the tobacco farmer. One reason that I am so anti-smoking (besides the smell, which is godawful) is that my mom, Shirley, died in 1997 of lung cancer. She had actually quit cold turkey some smoking some time before, but as we all know, the damage was done.
So this story really grinds my ass. Since the companies can't (legally) chase children as a target market, they're pimping their lethal products on campuses. They need replacement smokers because the older ones are going to die. (USA Today)
College life has long provided young people with a smorgasbord of late-night diversions. But now students have been flocking to bars, nightclubs and campus parties for a new kind of social event: tobacco-industry-sponsored parties, complete with complimentary cigarettes. A new study suggests these parties are a powerful marketing tool that encourages some to start smoking.

Nearly one in 10 college students have gone to an industry-sponsored party, according to an article in the January edition of the American Journal of Public Health. Students at all but one of 119 colleges surveyed have attended the parties. At some schools, 27% of students have attended tobacco bashes, which often include live music and freebies such as T-shirts.

Students who did not smoke before college were almost twice as likely to start if they attended industry-backed parties that included free cigarettes, the article said. The article was based on results from the Harvard School of Public Health College Alcohol Survey, for which nearly 11,000 students were interviewed in 2001. Although the study does not prove that such parties directly led people to smoke, the authors say there might be a strong link.

The findings should serve notice to college administrators, says Nancy Rigotti, director of the Tobacco Research and Treatment Center of Massachusetts General Hospital.

Tobacco-sponsored events aim to link smoking with alcohol, music and socializing, Rigotti says. Binge drinkers and marijuana users were more likely to attend these parties. The rate of cigarette smoking declined from 1993 to 2000 among all adults, except those ages 18 to 24, according to the study. Researchers note that college students are the youngest legal target for tobacco marketing.

David Howard, a spokesman for R.J. Reynolds Tobacco, says the company does not hold any promotional events on college campuses. The company does give away cigarettes at events at bars and nightclubs – which may be located near colleges – but only to smokers who can prove they are 21 or older.

"Brand-sponsored events are a very effective and responsible way for us to communicate with adult smokers," Howard says.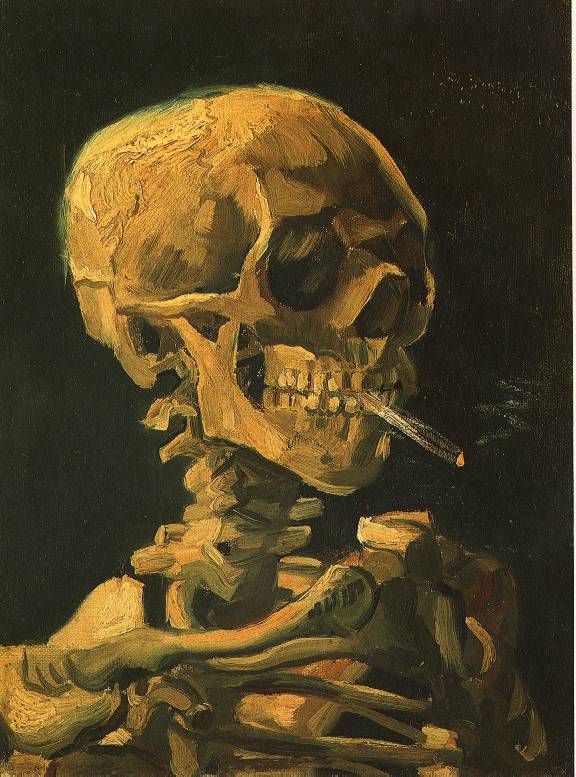 Yes, yes, I know…these college kids are of legal age to decide what they want to do. It's a free country. They allegedly know the risk of these products that are known to kill. I still think these death merchants are evil.
FACT: Nearly two-thirds (64 percent) of smokers are not concerned about developing Chronic Obstructive Pulmonary Disease (COPD), America's fourth ranking cause of death even though more than half of them (55 percent) experience at least one of the symptoms of COPD a minimum of once a week. (American Lung Association).